VoiceMap is at its best when you're immersed in new surroundings, with your screen off, because the serendipity of GPS playback can seem like magic. But version 10, codenamed Athens**, is about what you're doing when your screen is on, especially if you're looking at your tour's map.
Improvements in VoiceMap Athens include: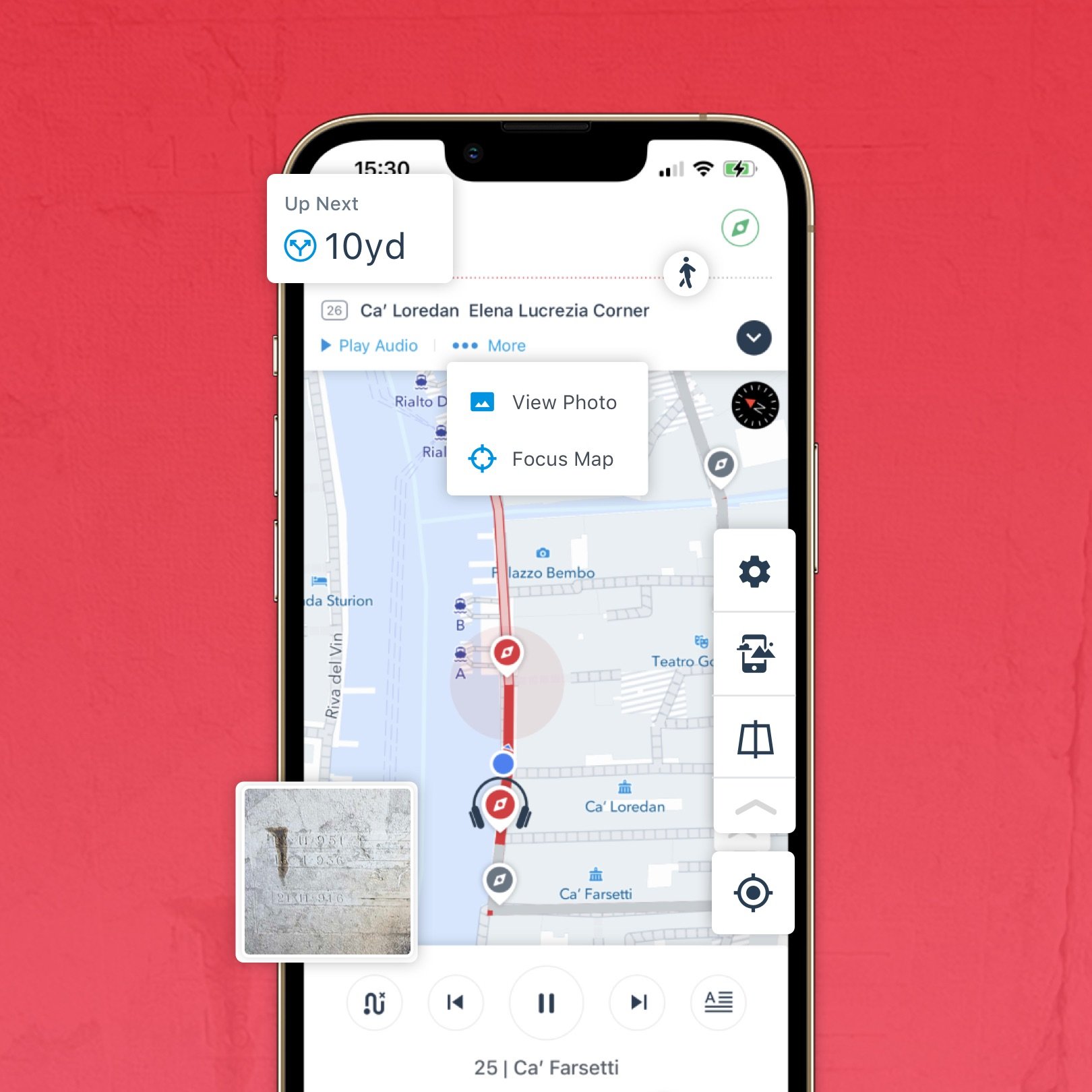 Beautiful offline maps that make it easy to navigate at a glance. The tour's route line updates as you move now, to show your progress, and our new location pins make automatic playback more intuitive.
Granular controls for VoiceMap users who know their way around. You can turn off the pause alert in Settings, for example. We'll also preserve your zoom level when locations play automatically.
Location scripts and text directions are built into version 10's redesigned tour player. Just pull them up as you go to scan for details you might have missed listening to the audio.
Directions to the tour's starting point are easier to access, and you can tap a button to open turn-by-turn directions in Apple Maps, Google Maps or Waze. If you stop a tour and resume it later, VoiceMap now stores exactly where you left off and gives you navigation options to get back there too.
Leaving comments is less fiddly. We spent time on this because we want to hear from more of you – and so do our tour publishers, who love hearing that you joined them for a walk.
VoiceMap 10 is available today from both the App Store, for iPhone users, and Google Play, if you have an Android device.
* If we do say so ourselves
** We're releasing VoiceMap 10 not long after reaching an important milestone: 1,000 tours. We crossed over from 999 when we published a walk around the Ancient Agora in Athens, following in the footsteps of Socrates. We're nearly at 1,050 tours now, because we publish a new tour every few days, but the codename Athens seemed like the perfect way to remember the occasion.