In Cape Town, the locations along several of our city centre routes are intriguingly marked with geotag-shaped stickers, and it really gets people talking. The stickers invite passers-by to "listen to stories from the District Six Museum" – or The Book Lounge, or Mogalakwena Gallery – and list a couple of the audio walks that feature this particular location, with instructions for downloading them.
The businesses and organisations we approach are generally thrilled to hear that they are already included (at no cost) in the commentary of a walk that passes right by their door. In those cases, placing a custom-made sticker in their window is a win-win situation – assuming that the commentary is flattering, of course.
Location-aware audio connects a voice to a place. The real trick is finding ways to inform people that the voice – and the story – exists. Stickers, posters and signage are among the most effective ways of doing that.
Using stickers to mark locations along your own audio tour

We've found that talking to business owners or managers about stickers or posters is generally quicker and easier than going in cold with an email. You could stop by to tell them about the tour you've created, and show them what the stickers look like (pictured with dimensions above) at the same time. The biggest advantage of stickers over posters is that they're visible to passers-by from the street, if you apply them to businesses' windows or glass doors.
If you can get buy-in (and permission) from the owners of a few key venues along your tour, we'll send you a batch of high-quality reverse adhesive stickers for sticking behind their windows – where they can't be peeled off by passers-by. Each sticker is individually printed with the venue's name, so obtaining permission beforehand ensures that we don't waste money air-mailing stickers that go unused. For this reason, we also ask that you apply each sticker yourself, rather than letting it gather dust in a corner. We're happy to share some of the tips we've gained from applying loads of stickers to windows around Cape Town, bubble and wrinkle-free!
Well-placed signage is a great way of drawing attention to a tour, but it all comes down to getting permission to display it. There may be cases where permission isn't necessary, of course, as with our most popular audio (driving) tour in Cape Town. The Endemic Project consists of a series of light-sensitive animal-shaped artworks mounted on trees beside a winding mountain road, along with a sign that says "Download Sound". It's an eye-catching call-to-action, and most of the tour's downloads come from people who first saw the art, and later found the audio through Google.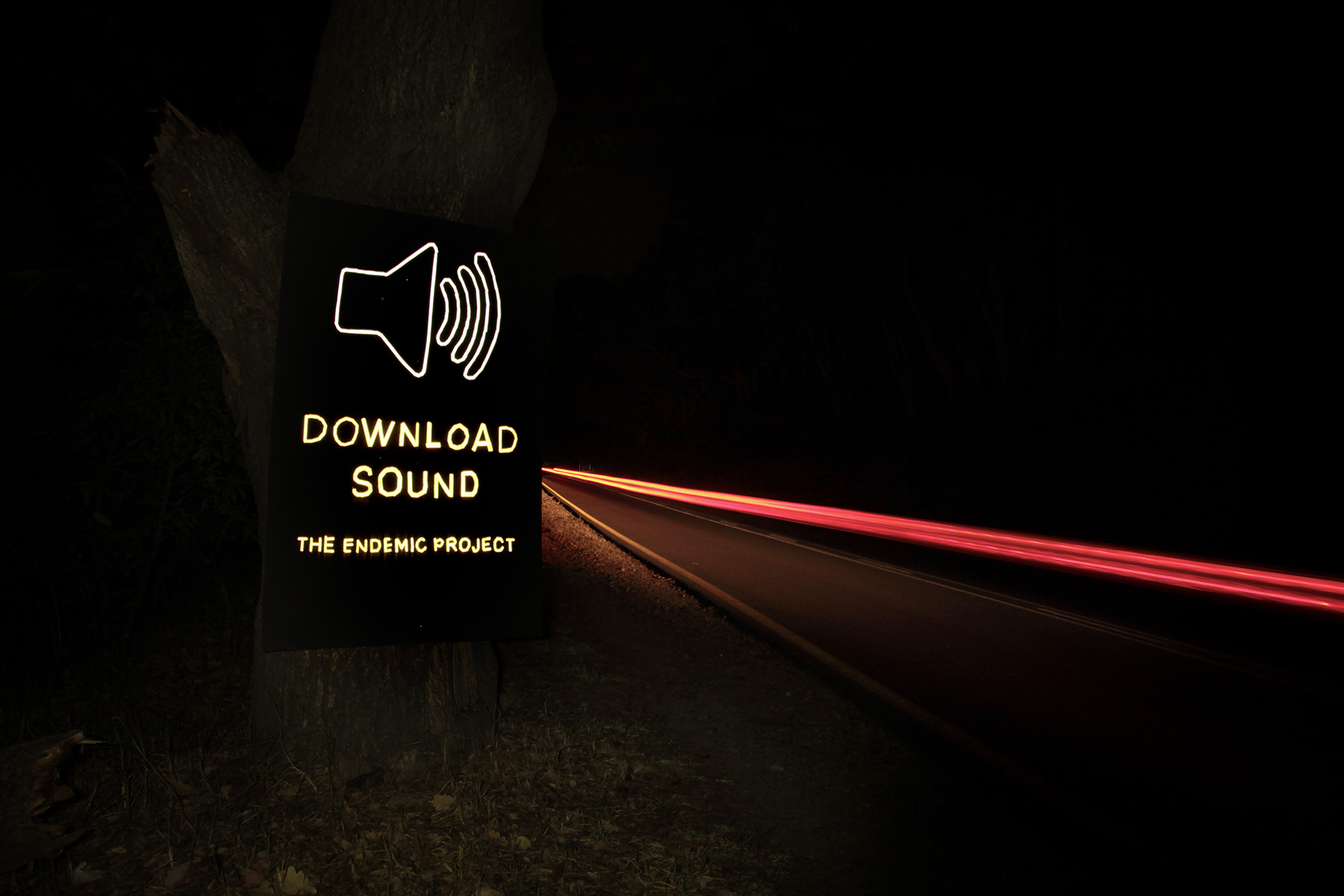 If you'd like to chat about stickers or posters, or have an idea for using signage to attract people to your tour, send me an email.
Bundles
Create your own bundle of (three or more) audio tours, and sell it at a 15% discount without affecting storytellers' royalties. You'll earn 15% commission every time someone purchases the bundle using a unique link. So if you include your own tour in a bundle, you can add the 15% commission to your royalties!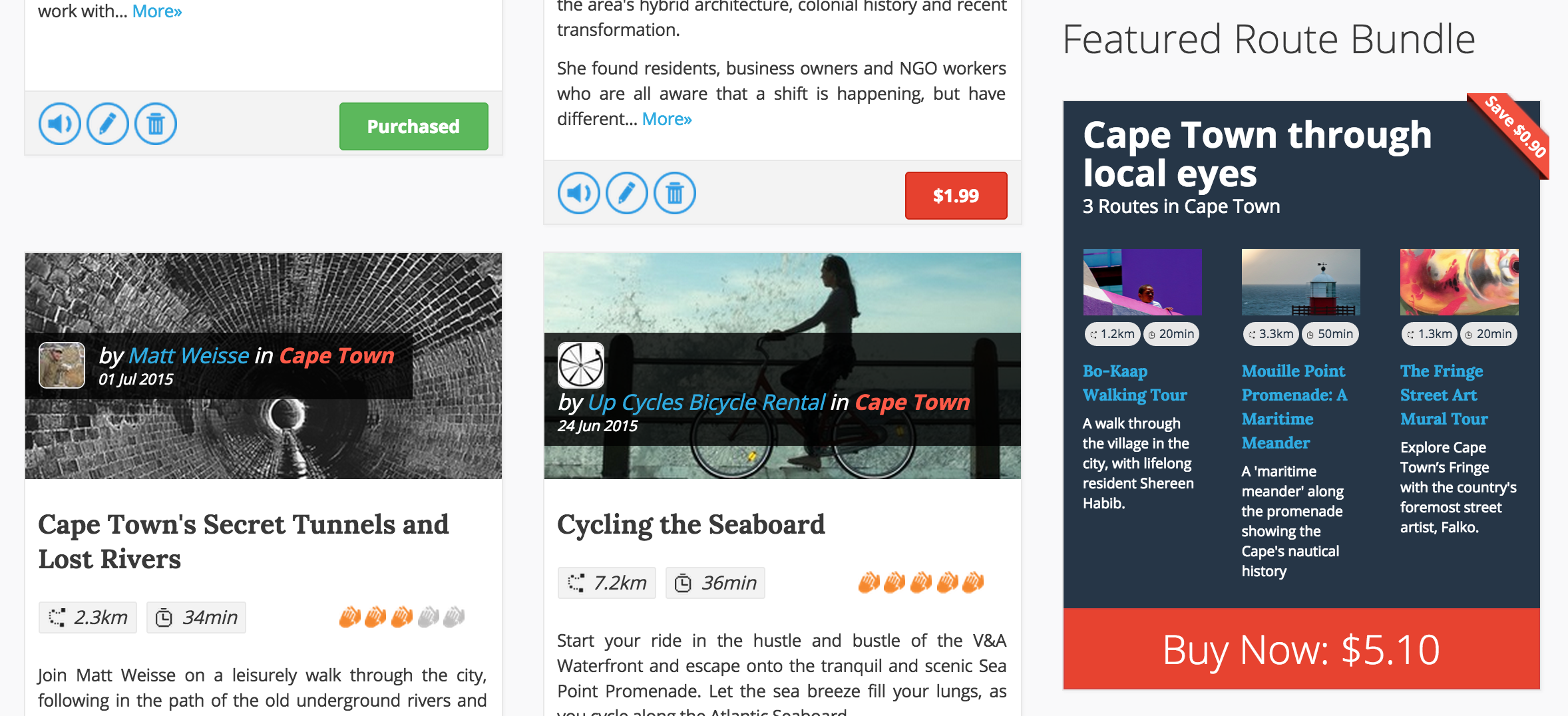 Group Audio Walks
Although VoiceMap audio tours are voice-guided and can be taken in your own time, group walks work very well as promotional events. The more people who attend, the more downloads you'll see, and the more royalties you'll earn. We've organised them in London and Singapore, and regularly hold group walks and street art tours in Cape Town, where we're successfully building a dedicated community of walkers and explorers, with the help of our Facebook page and Meetup.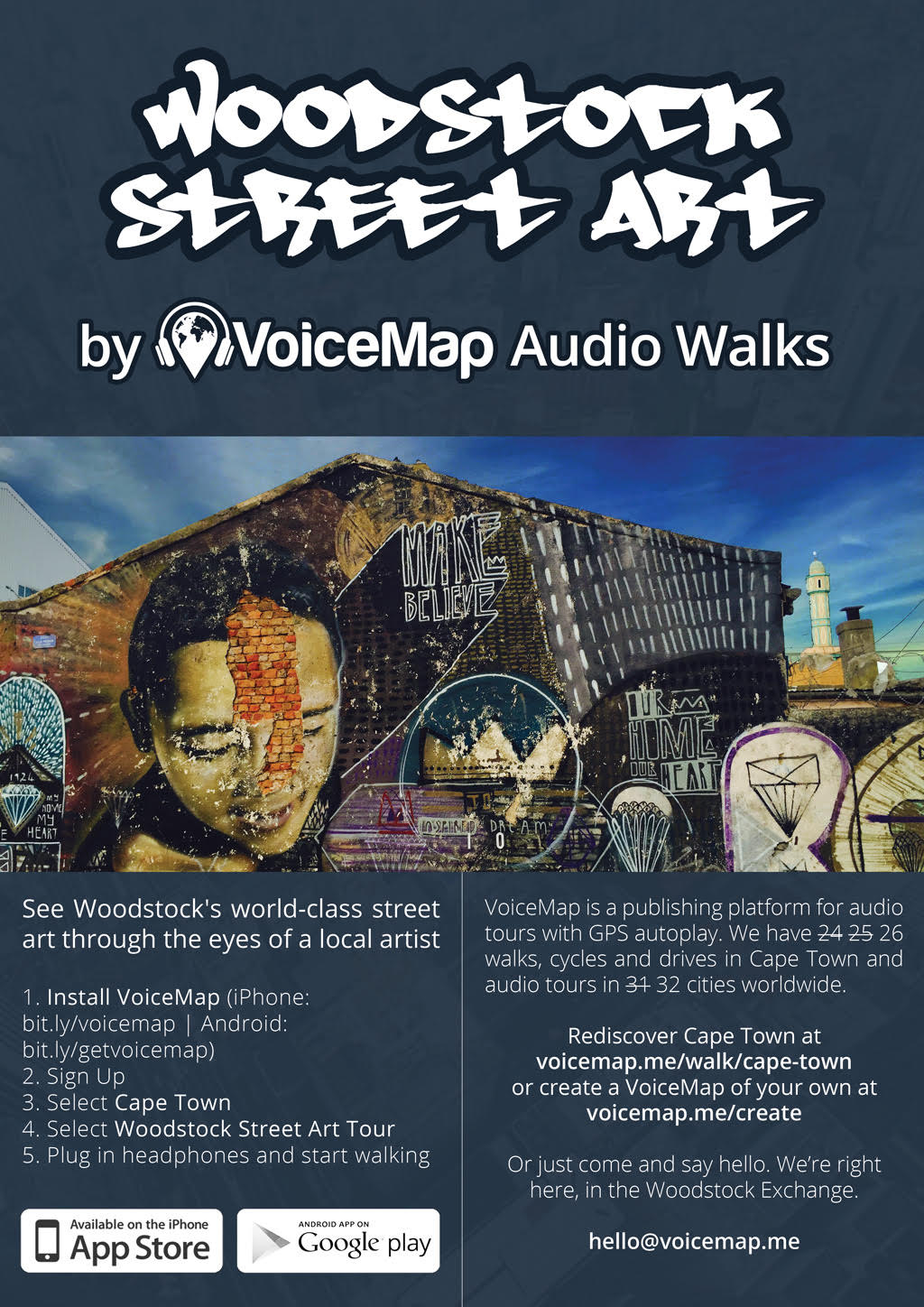 A group walk only requires a morning or an afternoon, and someone to run it. VoiceMap contributor Joey Leskin organised a successful group walk for his London's Alternative History, and even managed to get some coverage on Londonist. Zach Chia, one of our contributors in Singapore, is also planning a group walk of his audio tour. In both cases, we created a Facebook event page for the walks, and they invited people to attend.
Promoting a group walk via Facebook will help you sell copies of your audio tour, but – as with most things – the more effort you put in, the more you get out. If you live in a city with a handful of VoiceMap routes, why not club together with some other contributors and set up a Meetup group in your city? You'll gain access to thousands of people who get notified when new Meetup groups are set up in their city if the group's interests ("walking tours" or "local history", for example) match theirs.
Meetup charges a minimum monthly fee of approximately $2.99 (depending on your location), so you'd need to consider how much you'd earn from each walk, and many walks you'd need to run in a year to come out on top. We'd be happy to share our own findings since setting up VoiceMap's Meetup group in Cape Town to help you weigh it up.